A Journey
Written by Rob Dose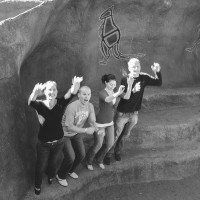 I first met Ben and Desirea many years ago at the Perth Zoo. I was there to photograph the pre-wedding photo shoot for Desirea's sister Kristie and her Fiance' Paul. Kristie wanted her pre-wedding shoot to be more representative of her life, and that meant her sister had to be in it.
The four of them were great fun to be around, I spent the better part of the day walking around the Zoo's attractions and taking photos as they naturally had fun with each other. It was never very difficult to get something interesting from them.
That was 2008, I had no idea at the time how long I would be working with them.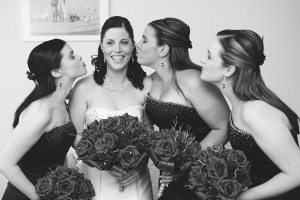 Naturally, Desirea was a bridesmaid for Kristie.
It was one of the best weddings I had ever been to. I can't overstate how great these people are. I remember being told by Desirea that when she gets married, she'll be hiring me to do her wedding photography. I just smiled.
What I love about photographs is how they change over time. When I first realised it, I thought it had more to do with the subject rather than the photographer. But I can no longer avoid the fact that the photos I take not only change the direction of my future, but can provide amazing insights into the present when looking back at the past.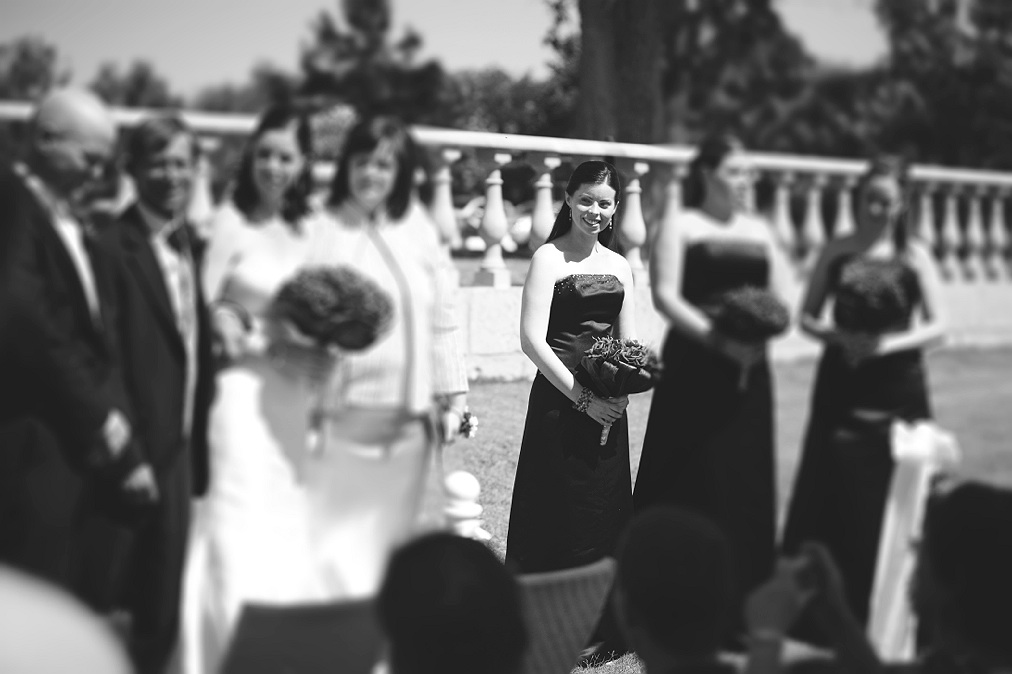 As boyfriend and girlfriend, there was no knowing the stories that stood before them. I wonder at what point they knew for certain that a wedding day would be in their collective future.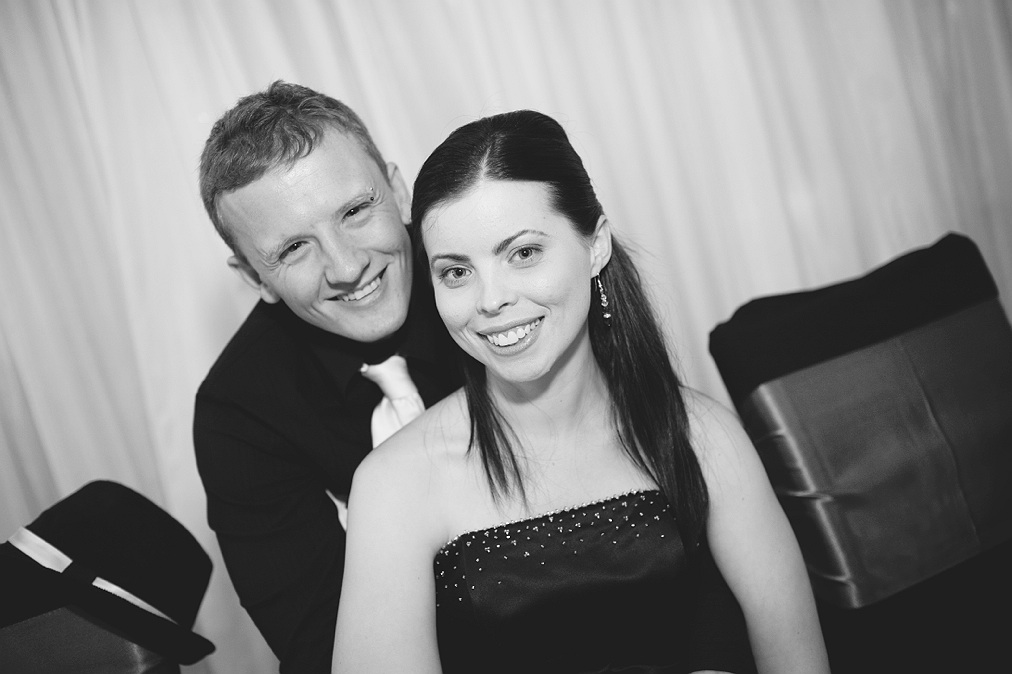 At the end of Kristie's wedding, I took a photo of her and her dad hugging in the middle of the dance floor. It was a photo that changed my life after it was seen by another person working in the wedding industry, Hugh Buttsworth. It ignited a conversation about photography, about the practices in the wedding industry, and a friendship that has lasted since. The two of us now work under the one brand, Stellar Visions.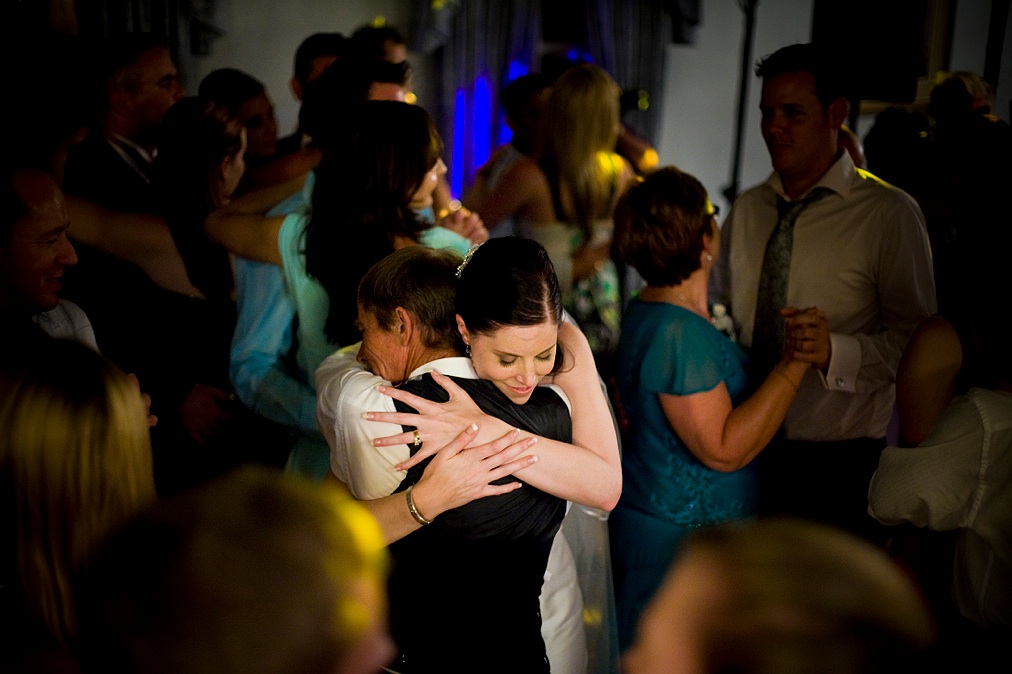 Fast forward a few years and I see an interesting facebook status. Desirea is engaged to Ben. I laughed. "Here we go".
It wasn't long until Des was in contact and we were discussing planning her wedding photography. This time, both Hugh and I would be there.
Of course, Desirea wanted a pre-wedding shoot, and Kristie and Paul were going to join in. While Kristie and Paul's shoot was on a sunny day at the Zoo, this time we were in Kings Park and it was raining…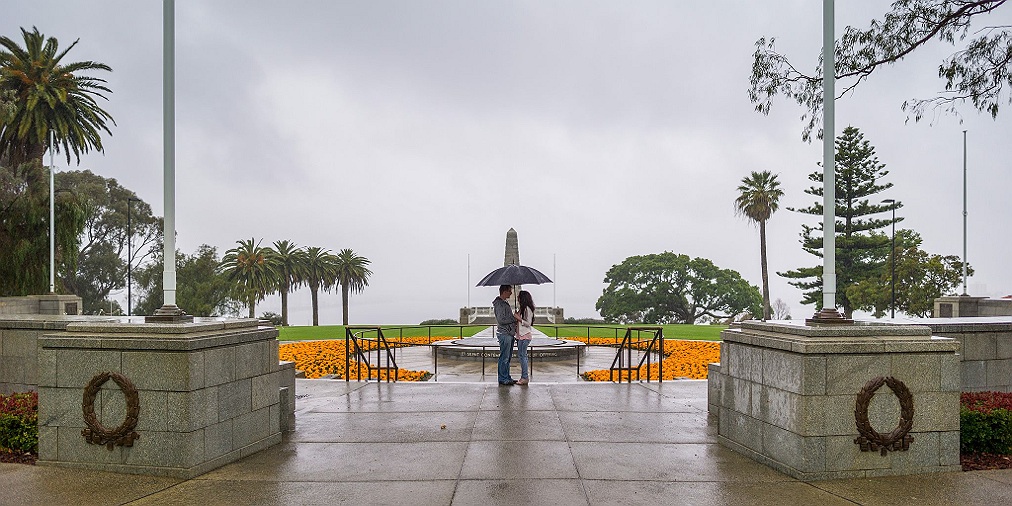 Hugh instantly understood why I spoke so highly of them.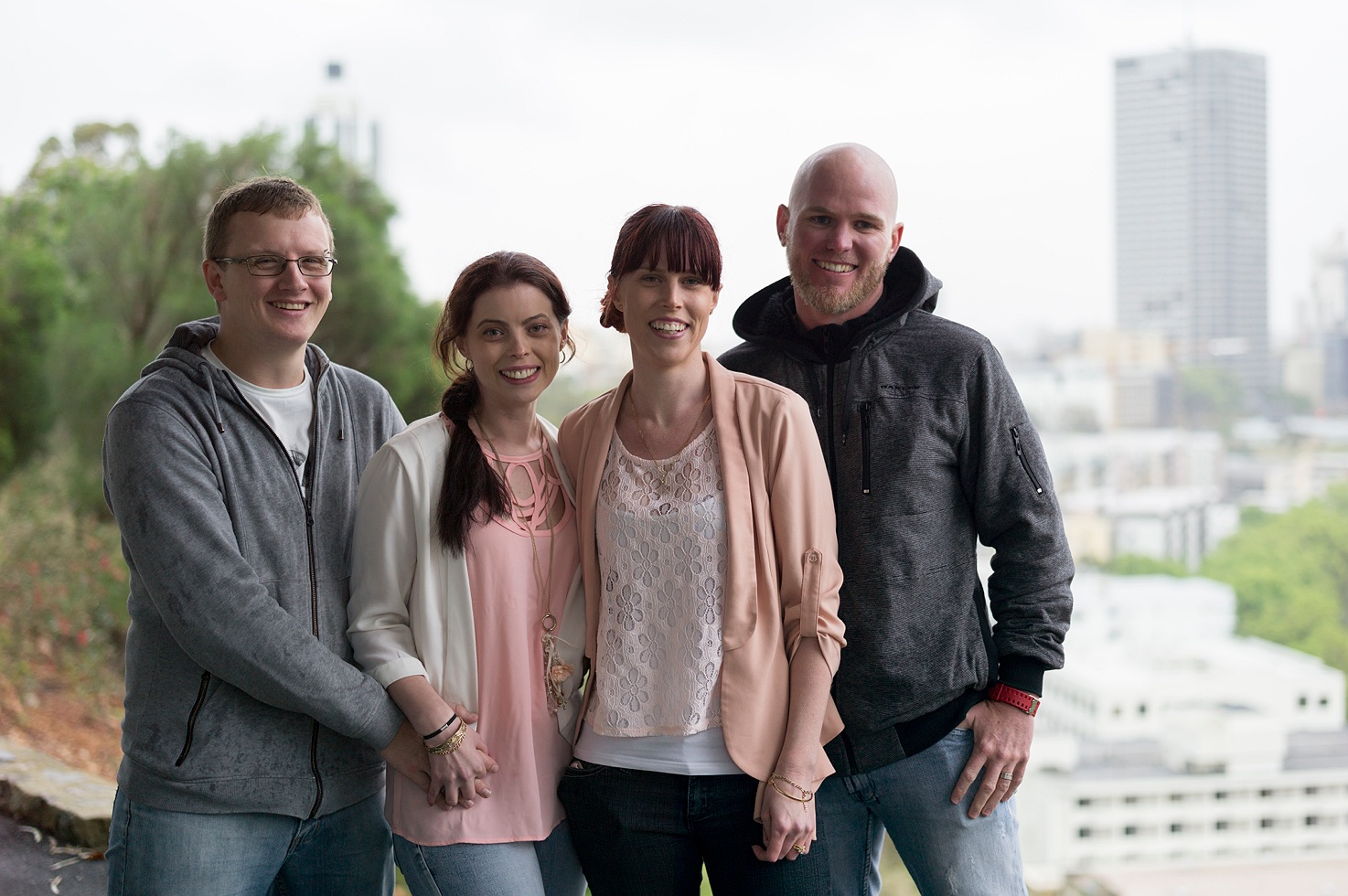 The Wedding
The wedding day finally arrived and we travelled down to Denmark to celebrate and photograph the occasion. Both the guys and gals were getting ready in the Karma Chalets, situated next to their ceremony and reception venue. The beautiful wooden cabins built on the side of a hill overlook the grand scenery of the great southern.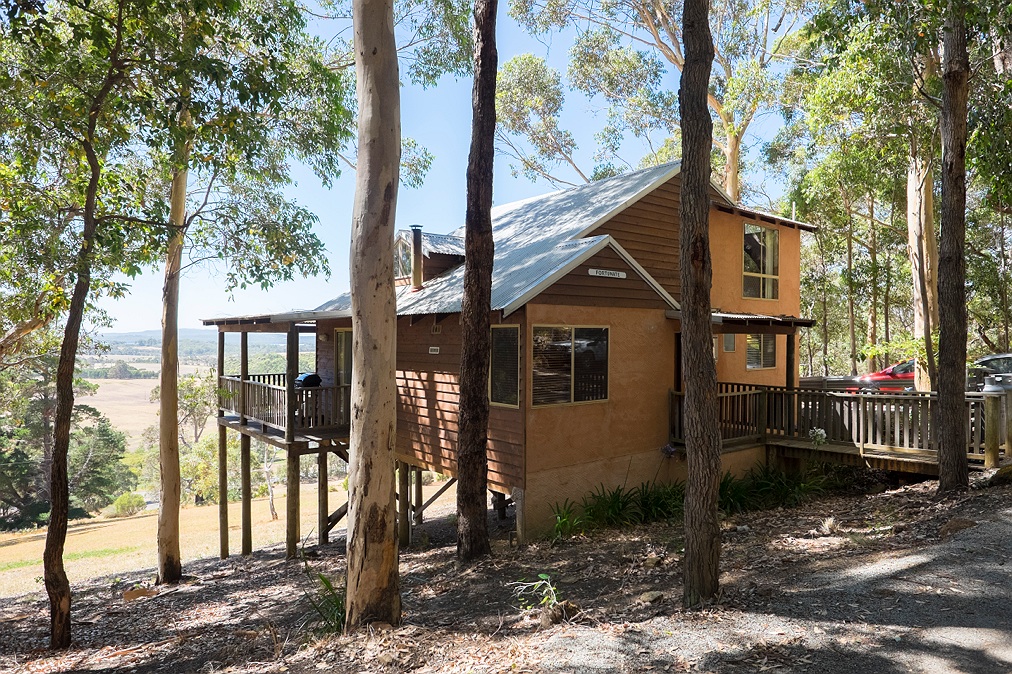 Guys doing what guys do, the morning was full of movies and video games.
Ben was calm and collected. It didn't take him long to get ready.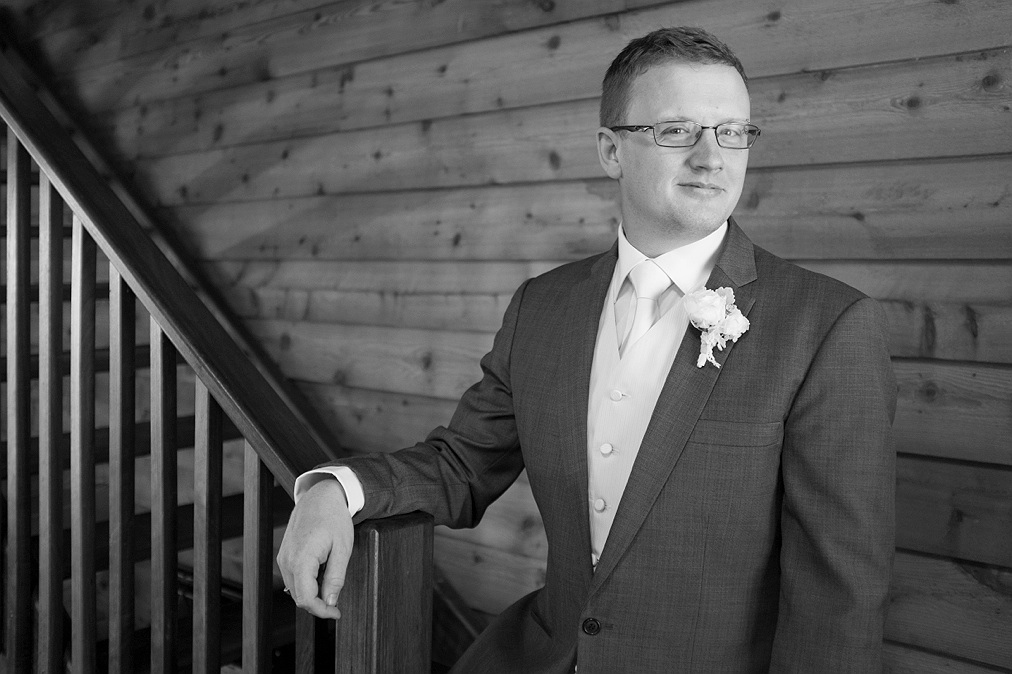 And with that, the boys were off.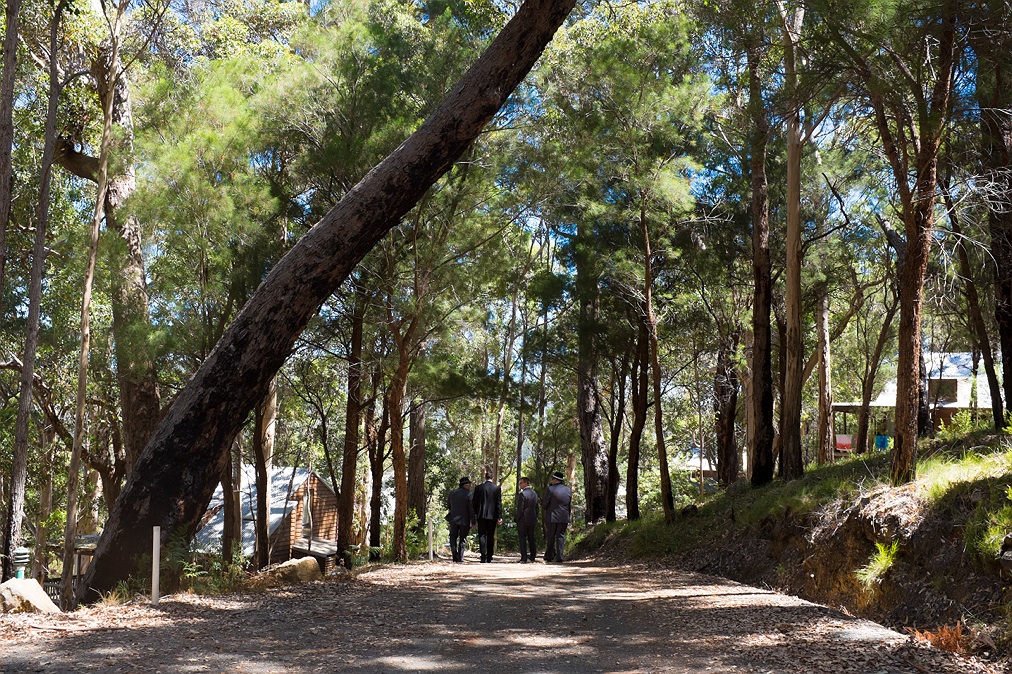 Comparitively, the girls weren't doing too bad either. Everyone was in a good mood and the quiet moments were filled in with a more tactile game.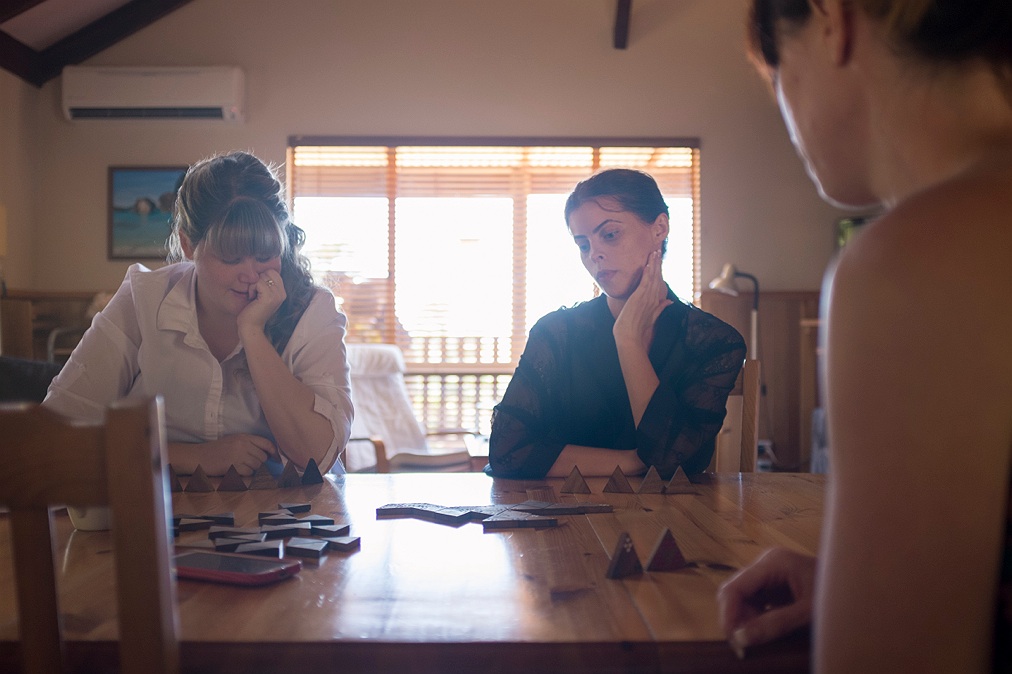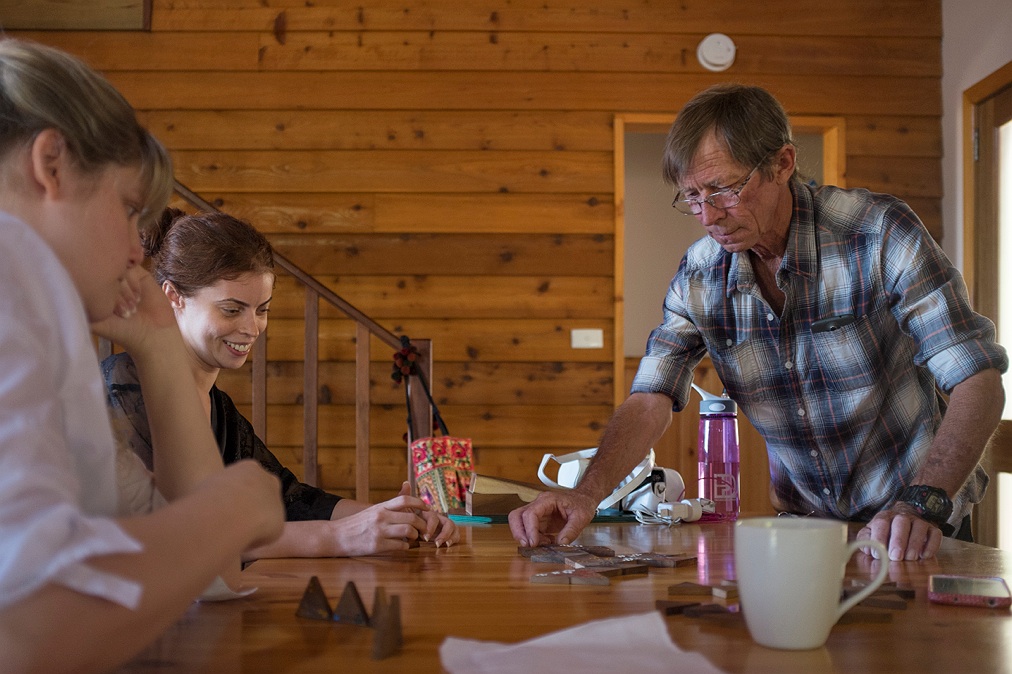 The bridesmaids helped Desirea into the dress. It played out very similarly to how Kristie once did the same with Des by her side.
We made sure that Desirea's parents weren't around while she got into the dress. This gave us the opportunity of capturing their facial expression when they first got to lay their eyes on their daughter, as a bride.
And with that, the girls were finished and off to a wedding.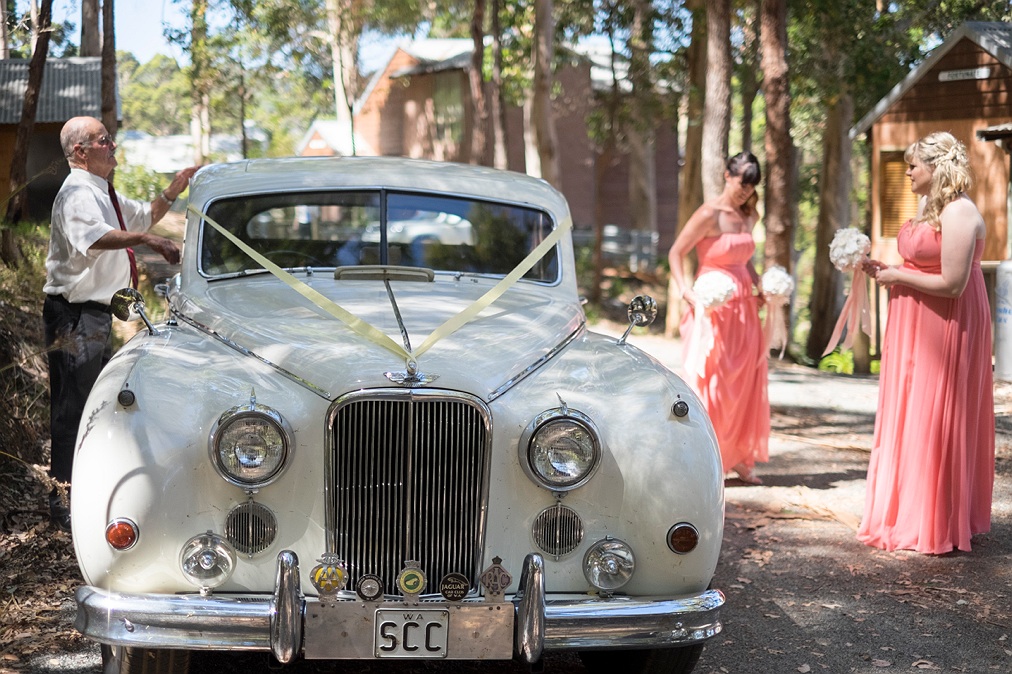 Ben and the groomsmen were already waiting while Desirea pulled up, hidden behind a building.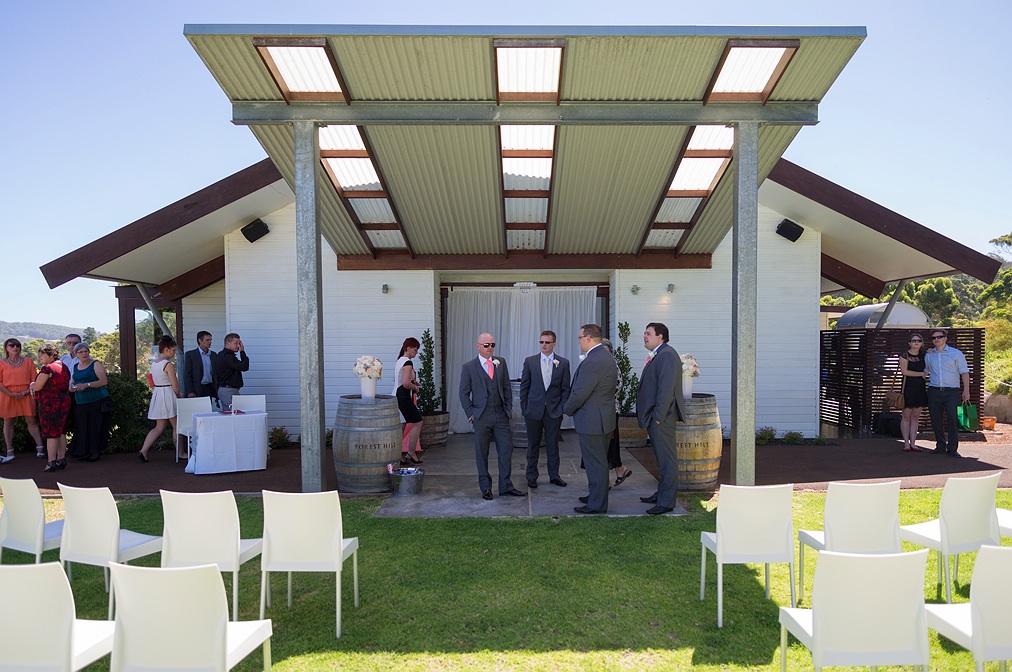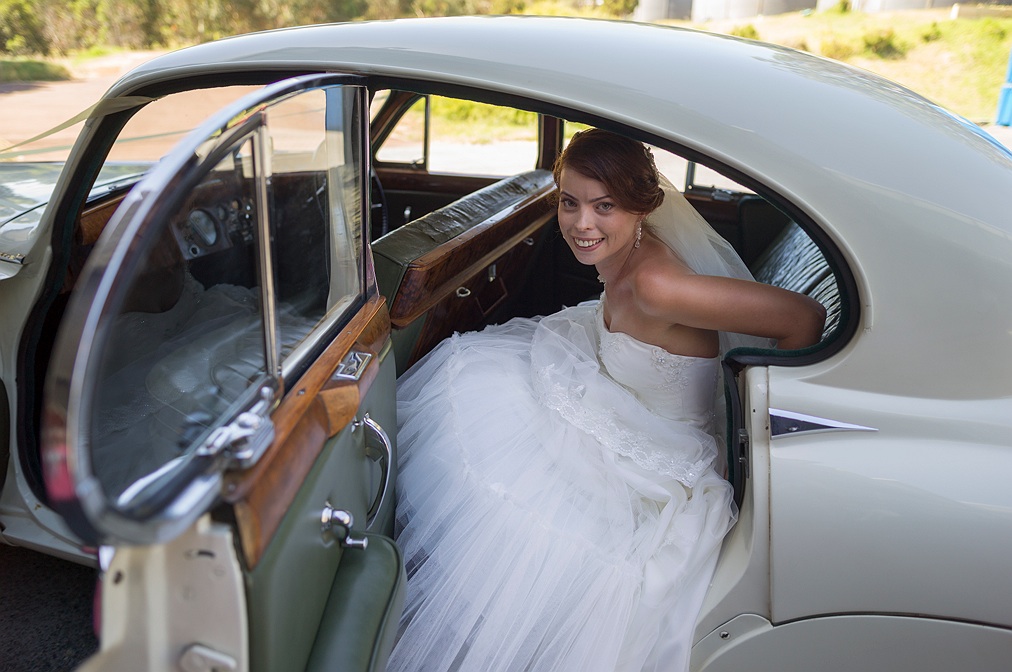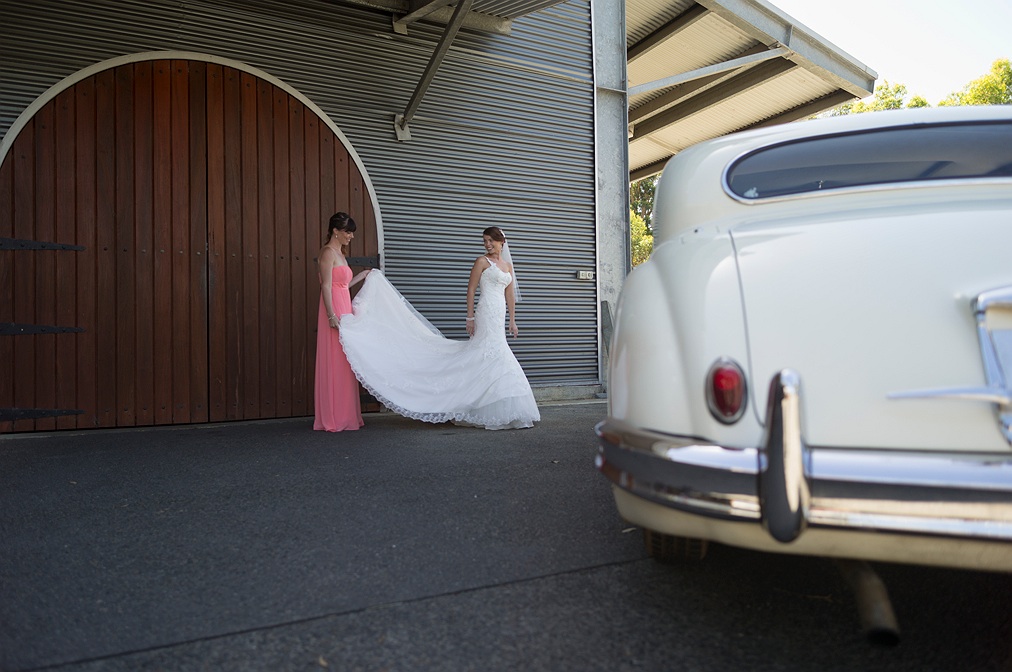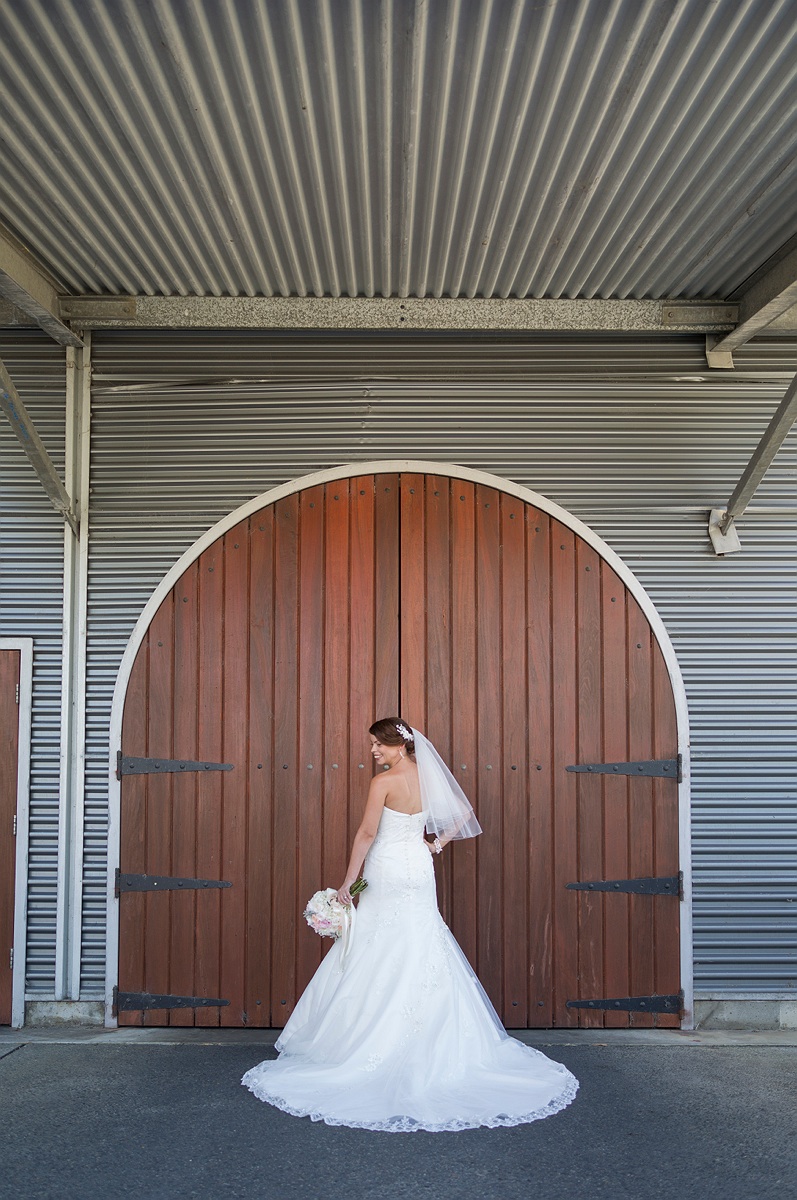 With clear blue skies and glowing sunshine, the rolling hills of the great southern coast surrounding them, it seemed like a perfect time and place for a wedding.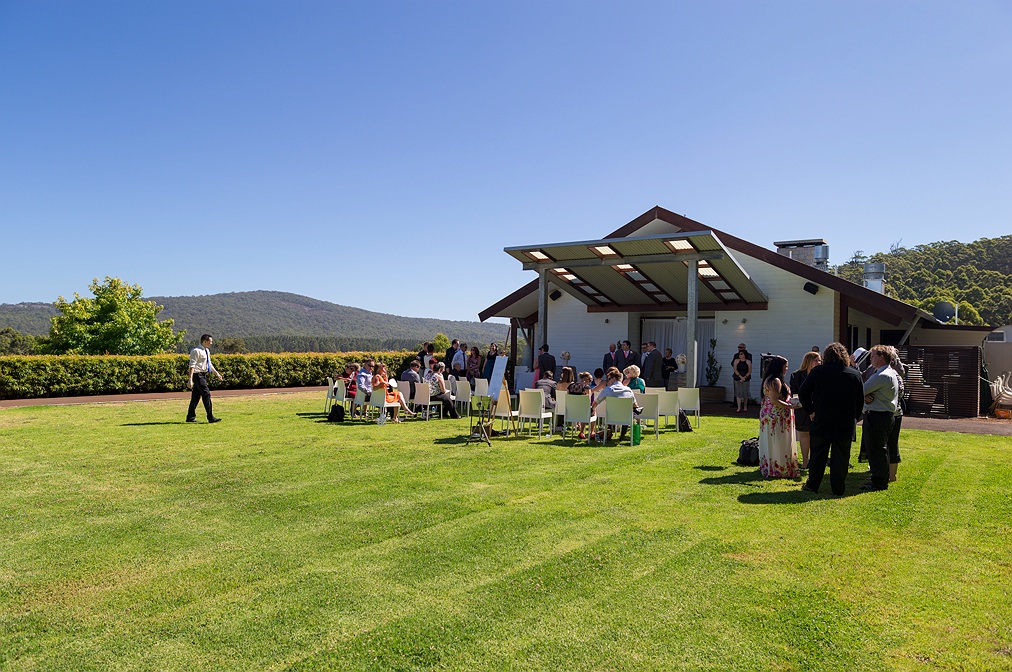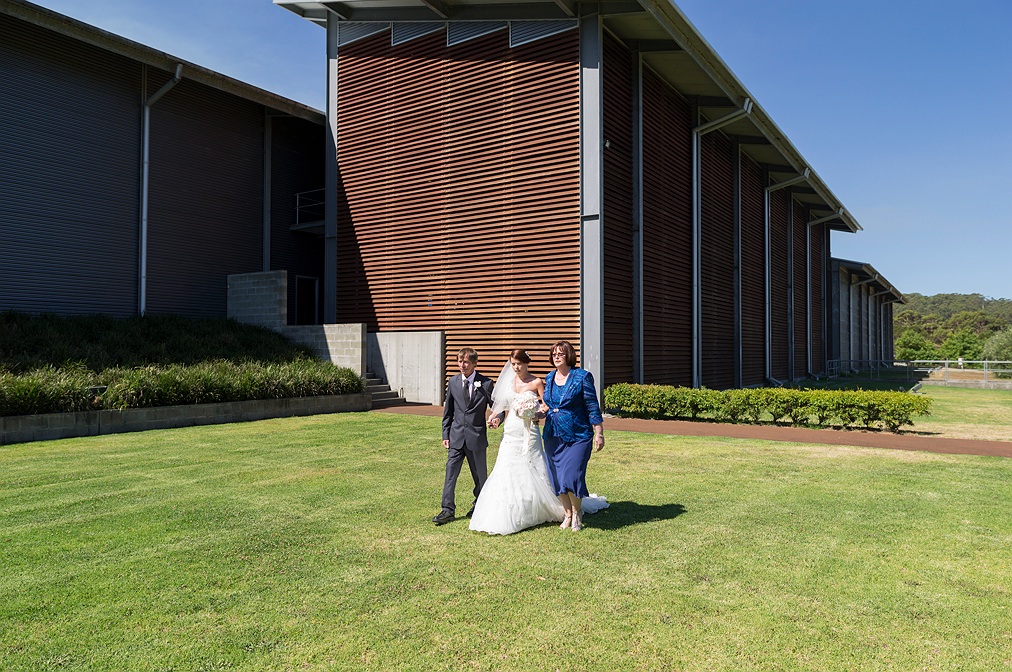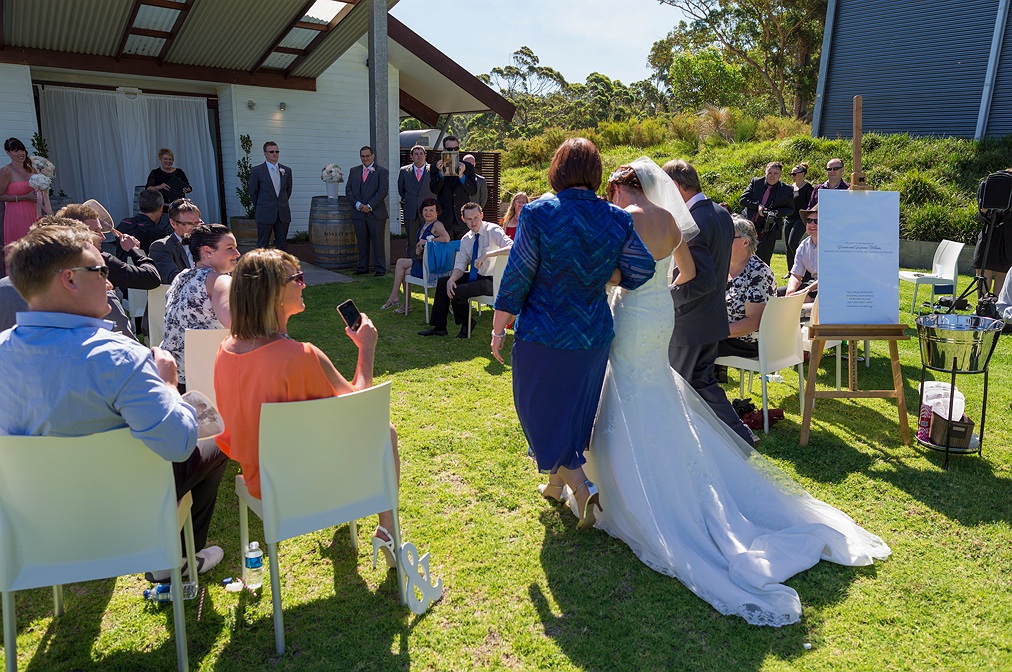 The look on Desirea's dad's face was memorable. He was moments away from handing over his youngest daughter to her husband-to-be.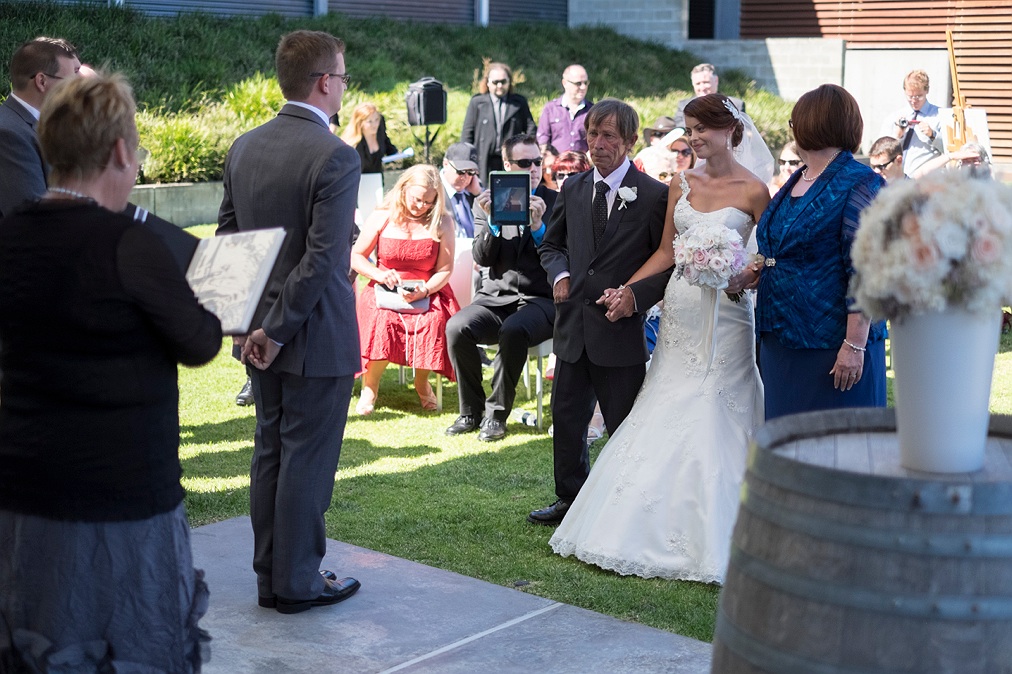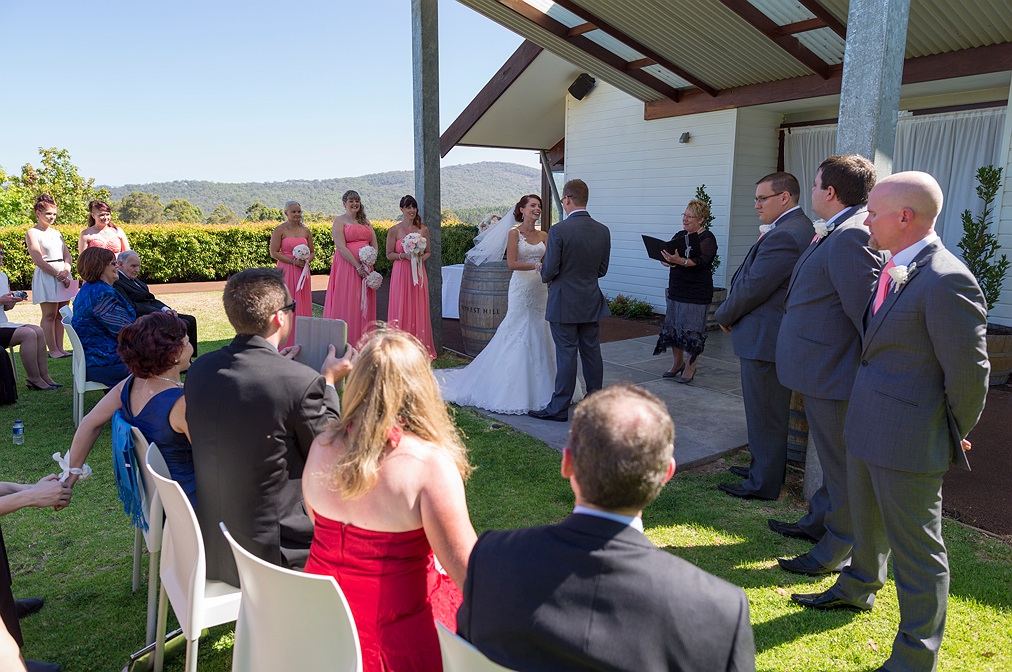 We really enjoyed seeing our photos from the pre-wedding shoot used throughout the day.
All of a sudden, six years worth of waiting was over. Ben and Des were married. I had become so used to knowing that this wedding was somewhere in the future.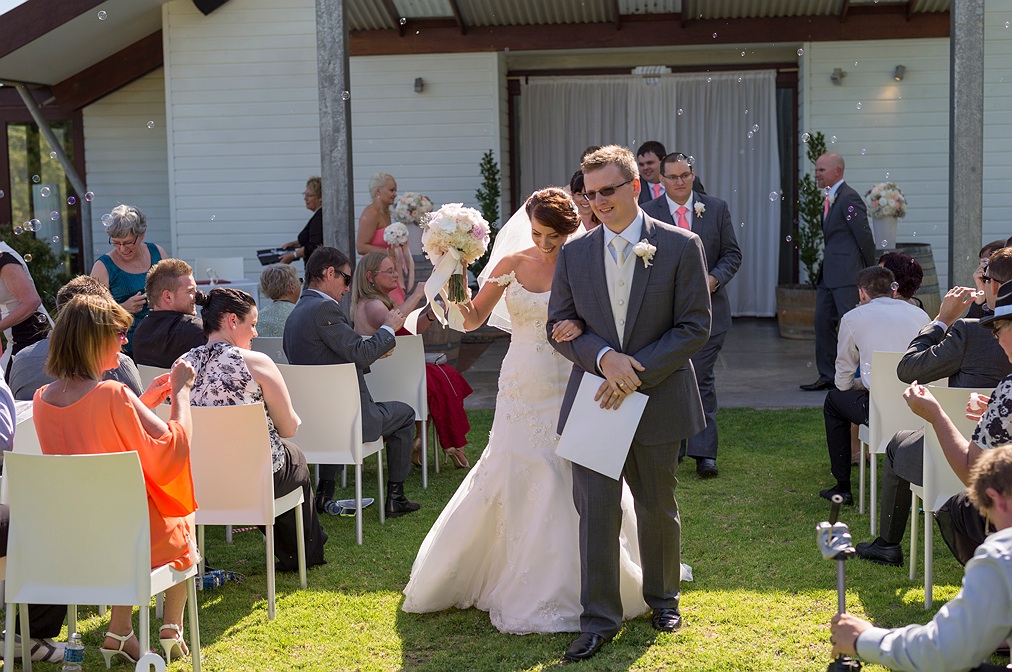 After we had taken all of the formal family photos, and a quick photo with their delightful celebrant, we were off to shoot some bridal photos.
The ceremony was officiated by Valerie Ann Bland. Great job. www.valerieannbland.com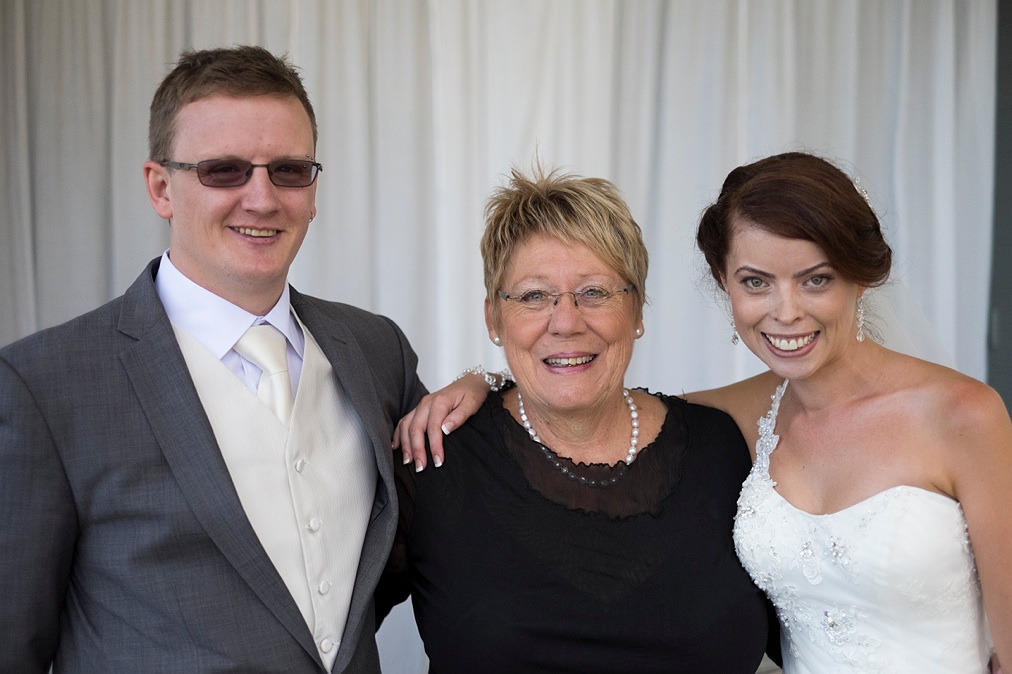 I guided their wedding car into the right spot to get some photographs with the vineyard in the background.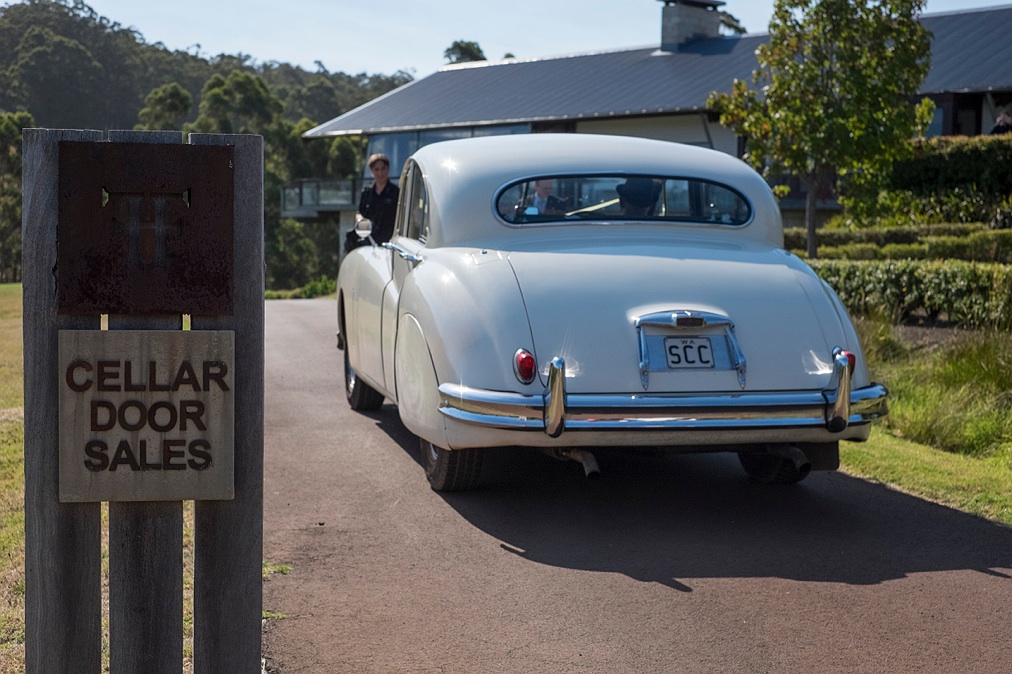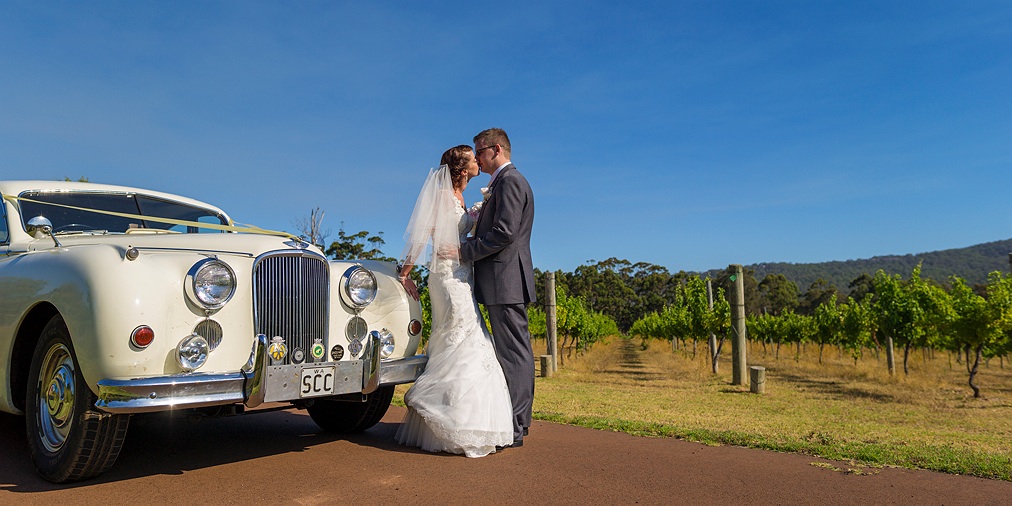 I always had to be ready with these two, because they were never more than a moment away from an outburst that proved fun to capture.
We then traveled a short drive to Elephant rocks, one of the many beautiful places on the coast. It meant a very long walk from where we could park the cars to the beach.
And the bridal party didn't let me off without knowing that!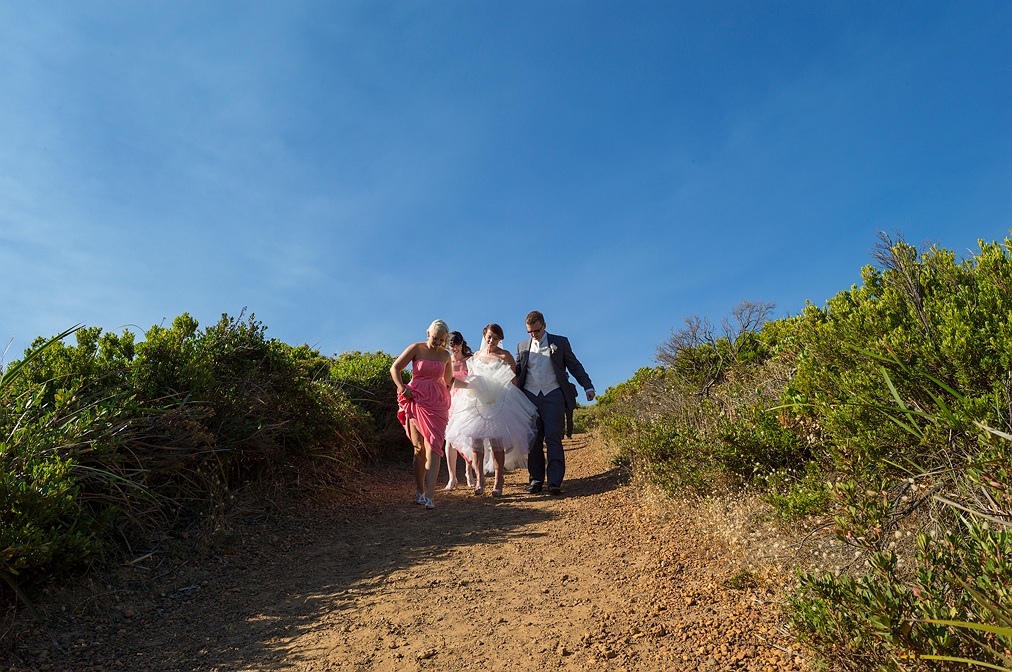 After the very long walk, was a very long flight of stairs.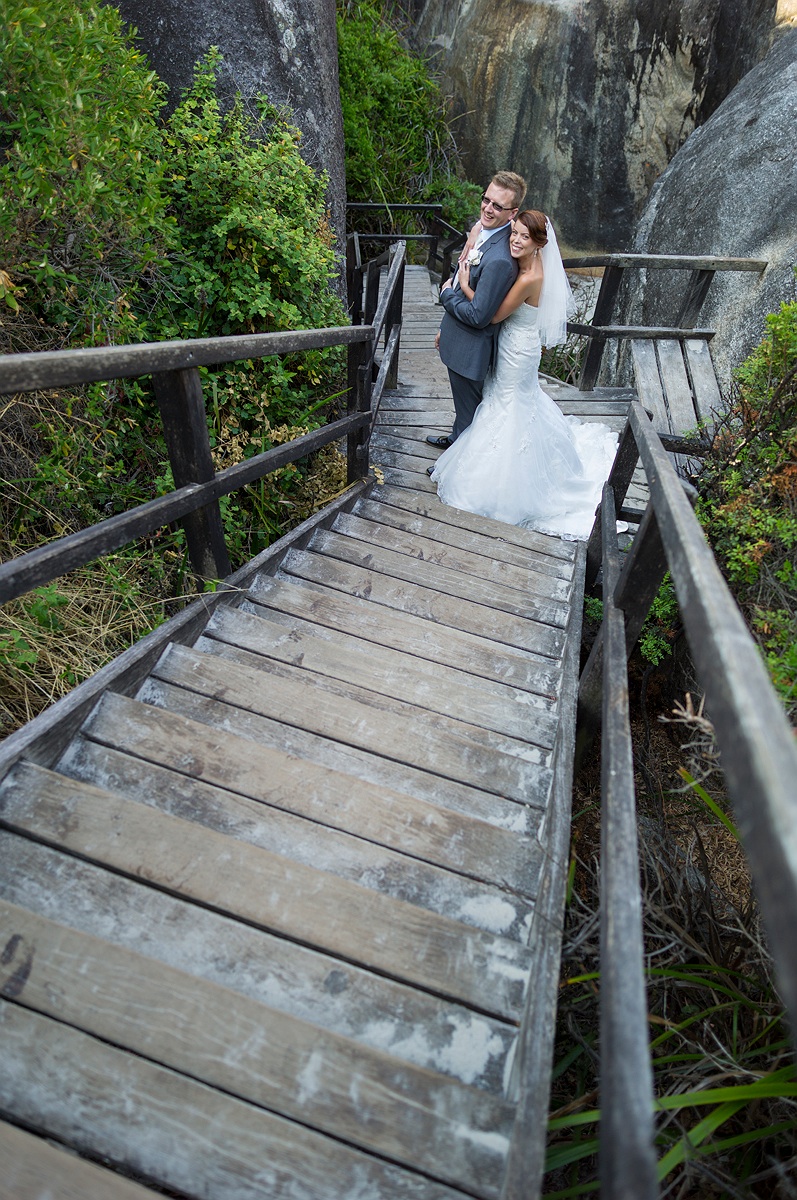 In order to get the photo we wanted, we needed to pick up a dress that probably weighed more than Des did.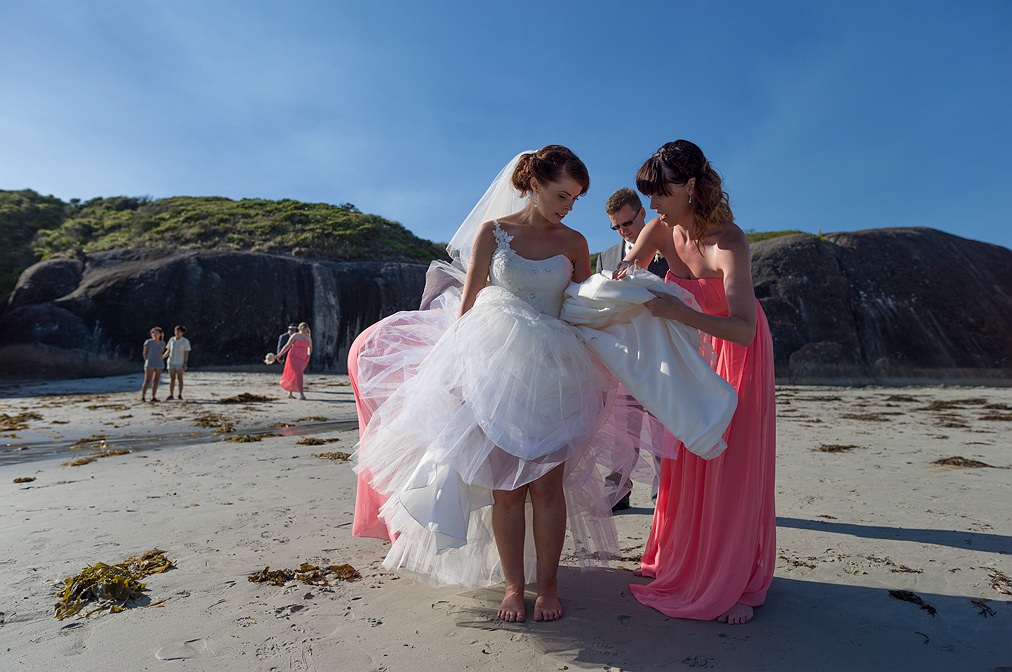 Des found a way, as only Des would find.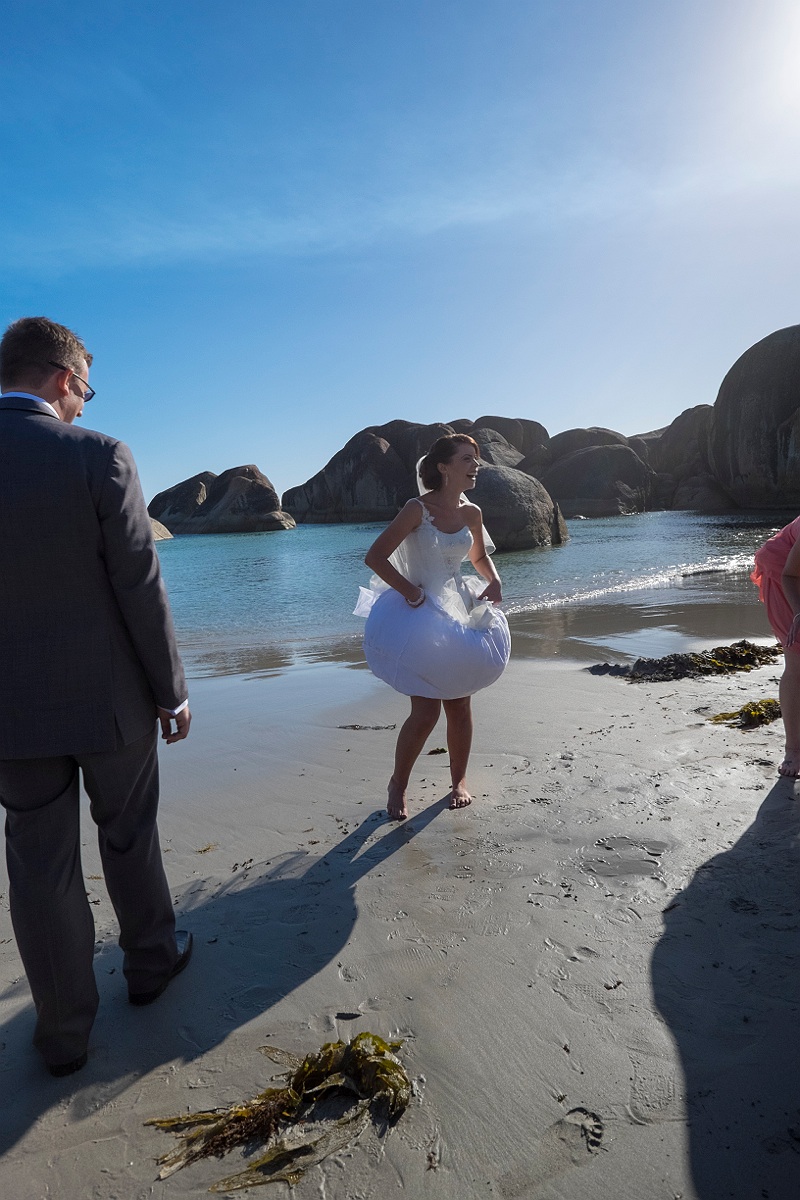 It was entirely worth it in the end.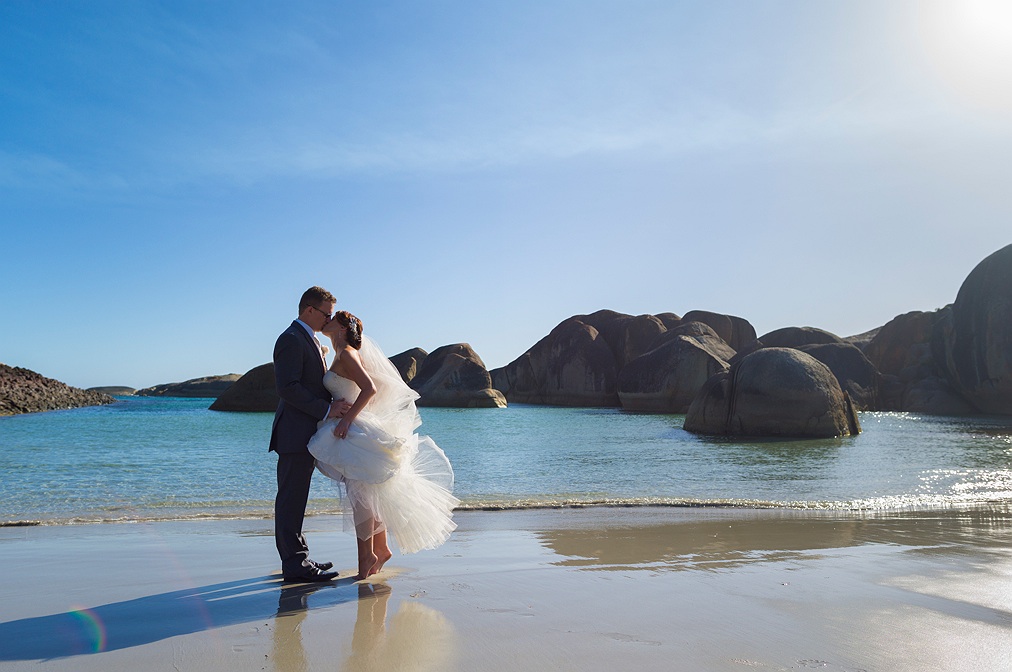 We kept walking up the hill side and over small and large rocks alike. Always looking for the scenes that captured the spirit of this great place.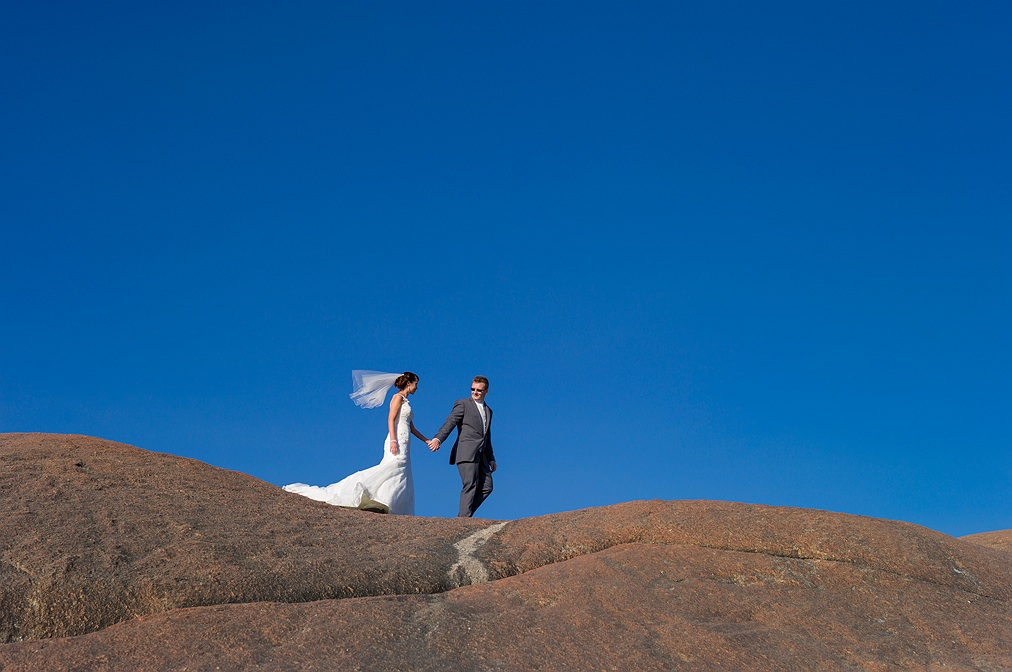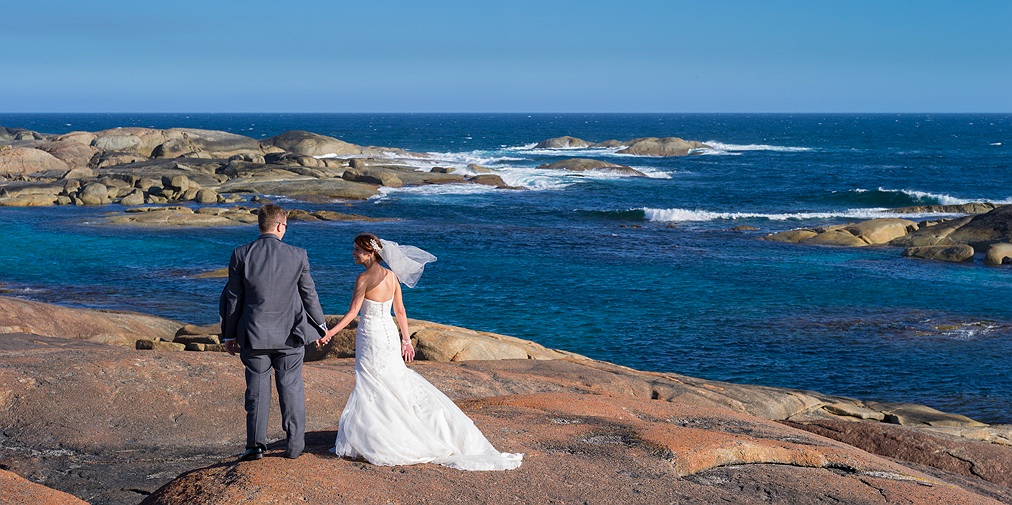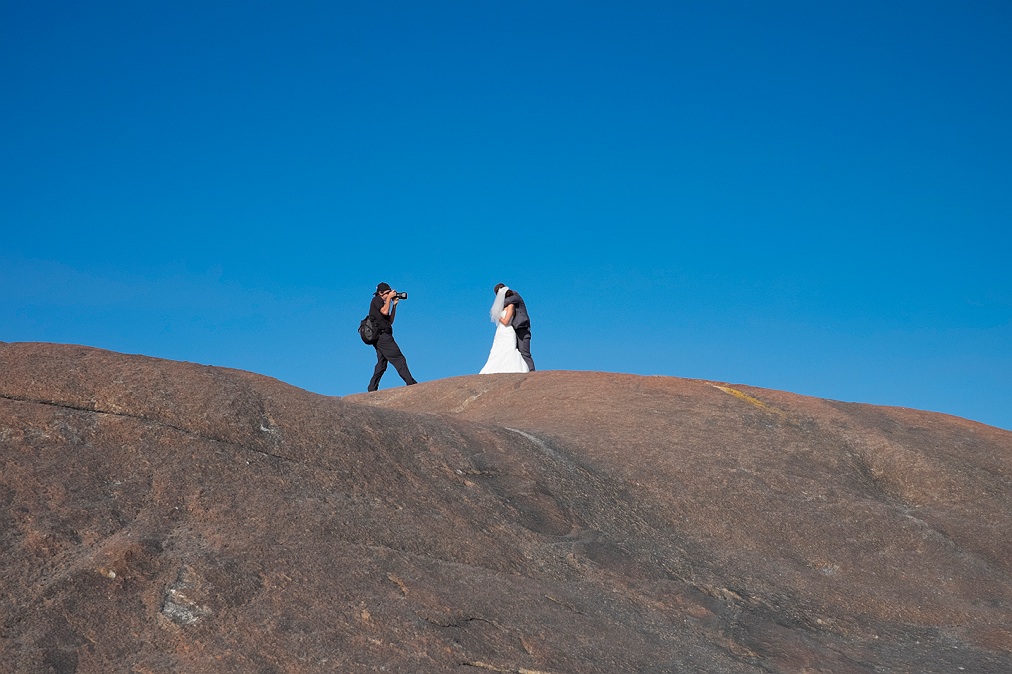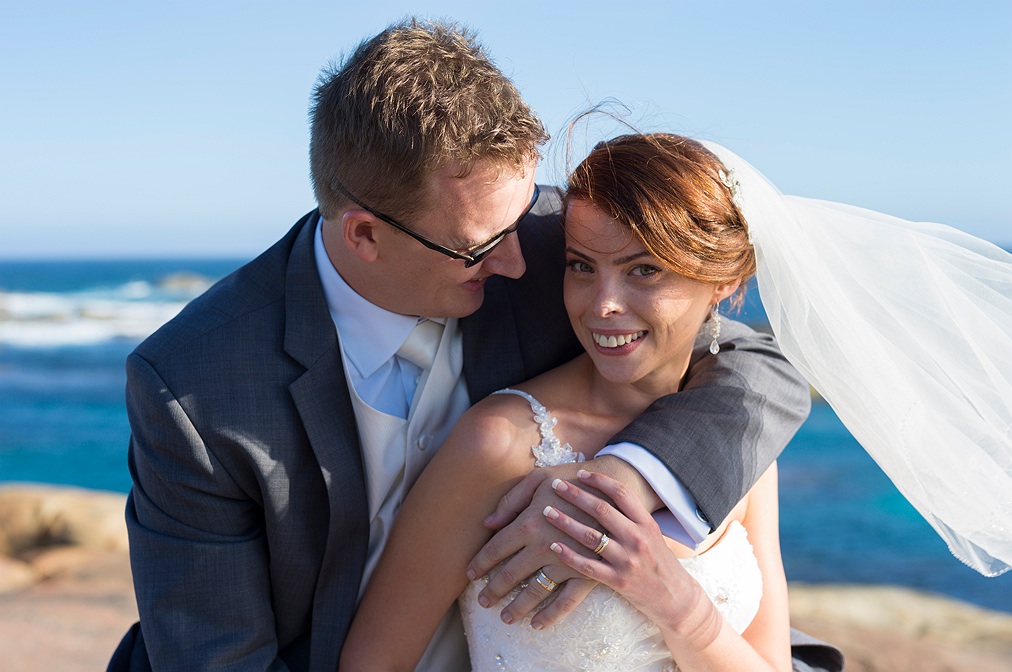 While I set up photos for the bride and groom, Hugh did the same for the rest of the bridal party. And of course, he kept taking photos of me.
A great group of people to spend a day with.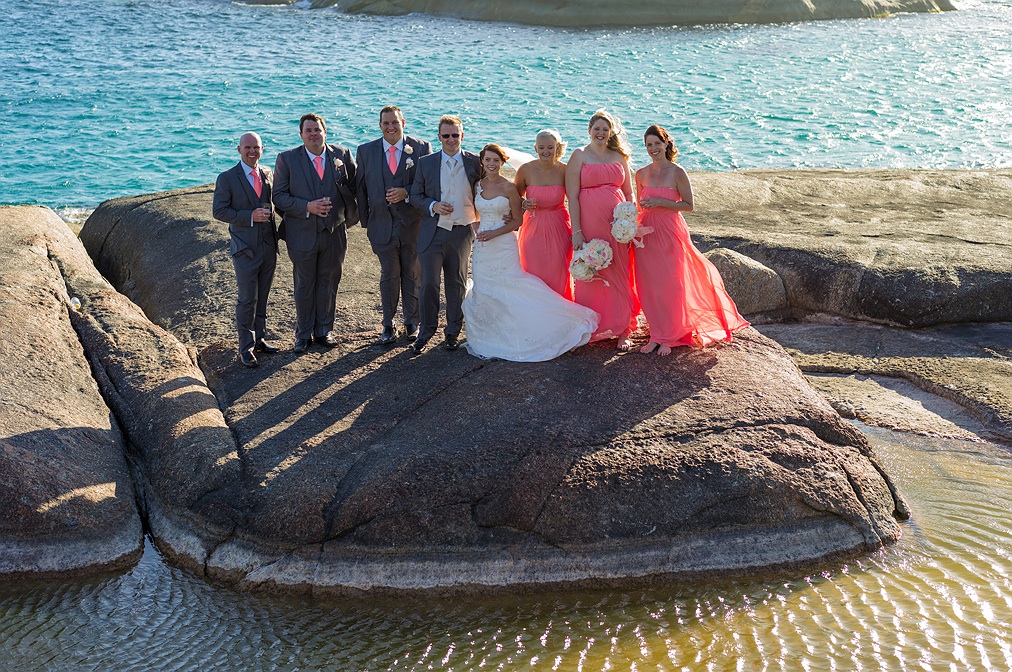 And then we had to start on the walk back.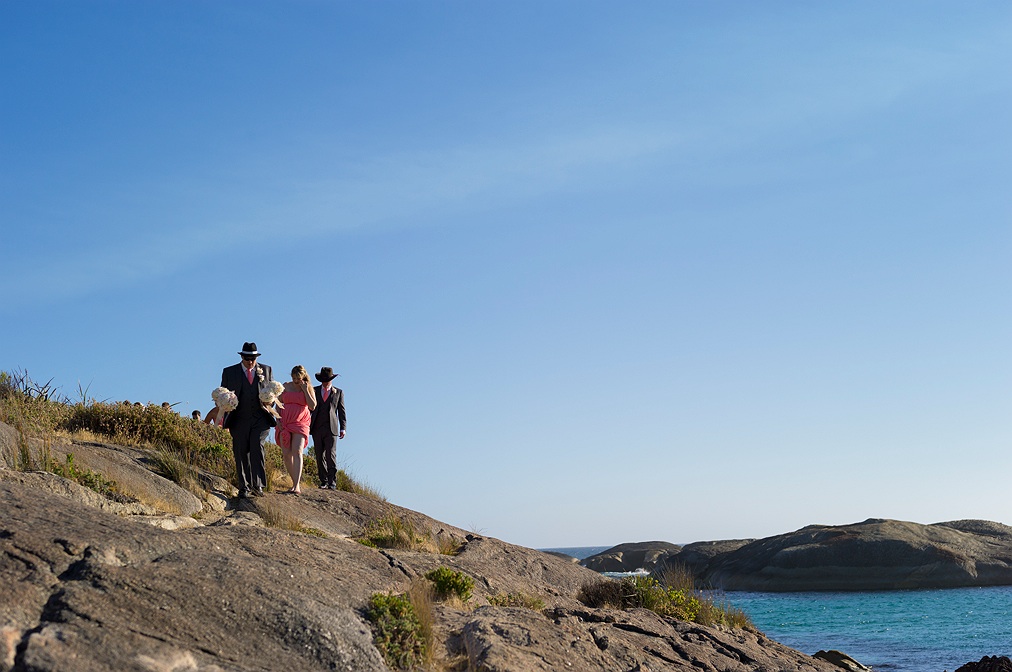 Luckily they had plenty of… water to drink.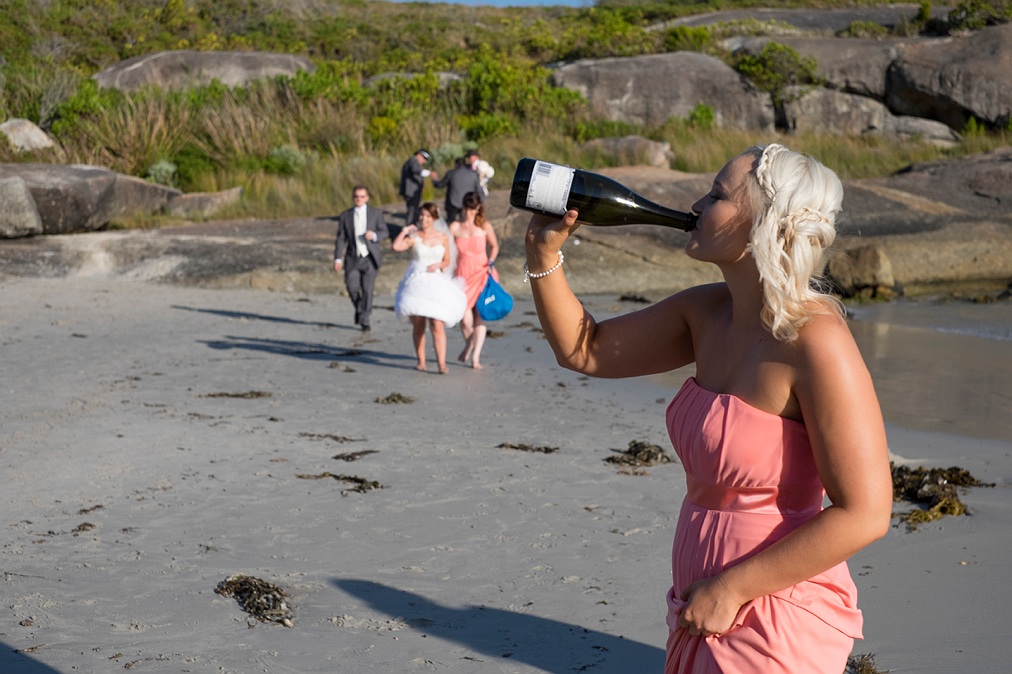 The reception was held at the Pepper and Salt restaurant on the Forest Hill Winery estate. Hugh and I both were very impressed by the quality of food and service that we experienced here.
We saw framed photos from the pre-wedding shoot scattered around the reception. Good work Des.
As soon as the sun was setting on the horizon, we left the reception for a short while with just Ben and Desirea to grab some beautiful colours with the soft, colourful, light.
This one straight away became one of my favourite photos. I photographed it with the Leica, so I expect to be making a very big print of this.
We turned around to see we had an audience, all of the guests on the balcony of the restaurant were waving towards us.
After the usual formalities, the bridal waltz kicked off.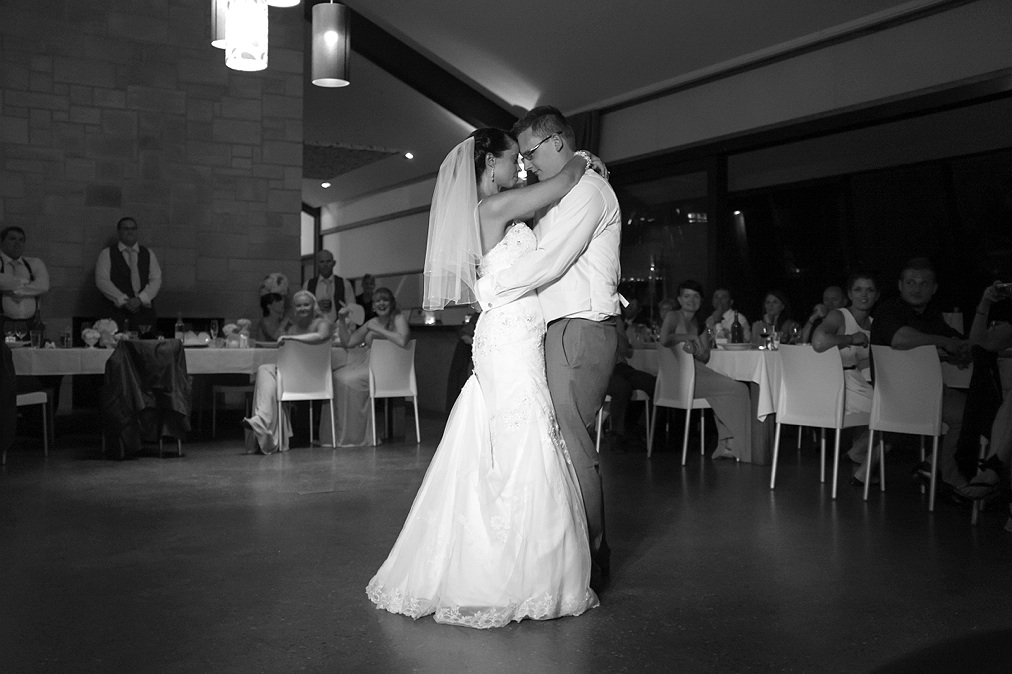 We always talk about how important good lighting is at a reception. Not just for us shooting is, but for the guests enjoying it. Coloured light was used to enhance the atmosphere.
When Desirea's father stepped up to have a dance with her, we excitedly snapped away, hoping for another great photo with him.
In a touching display of appreciation, Ben and Desirea invited the kitchen staff out onto the dancefloor to thank them for the lovely meal. While such gratitude was absolutely deserved, I found this recognition said just as much about Des and Ben, with their selfless generosity on their big day. Beautiful people who share the love.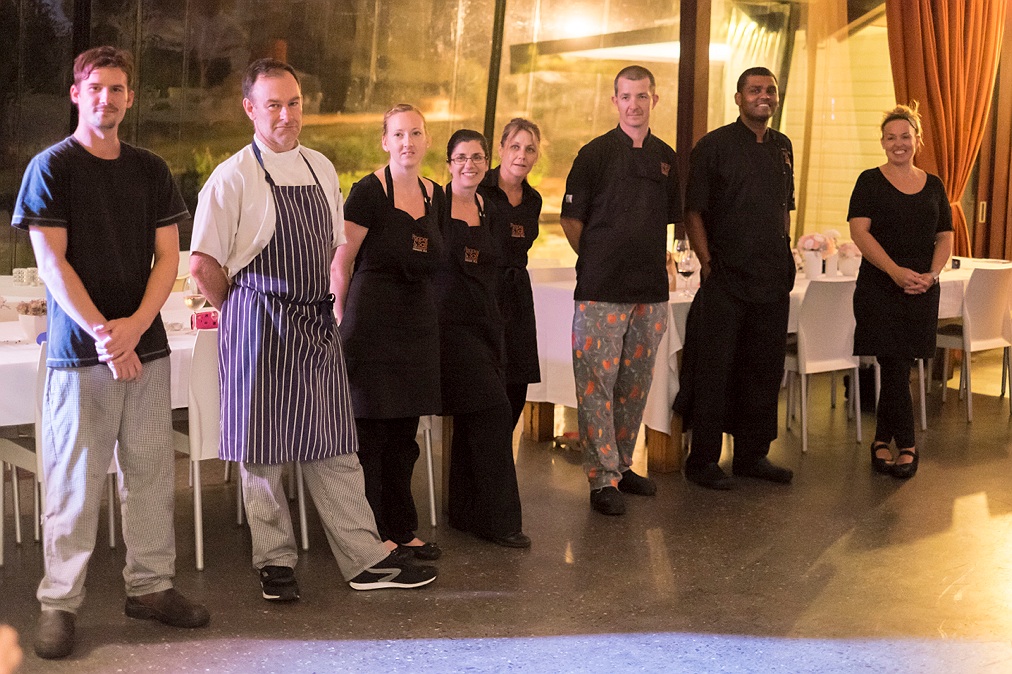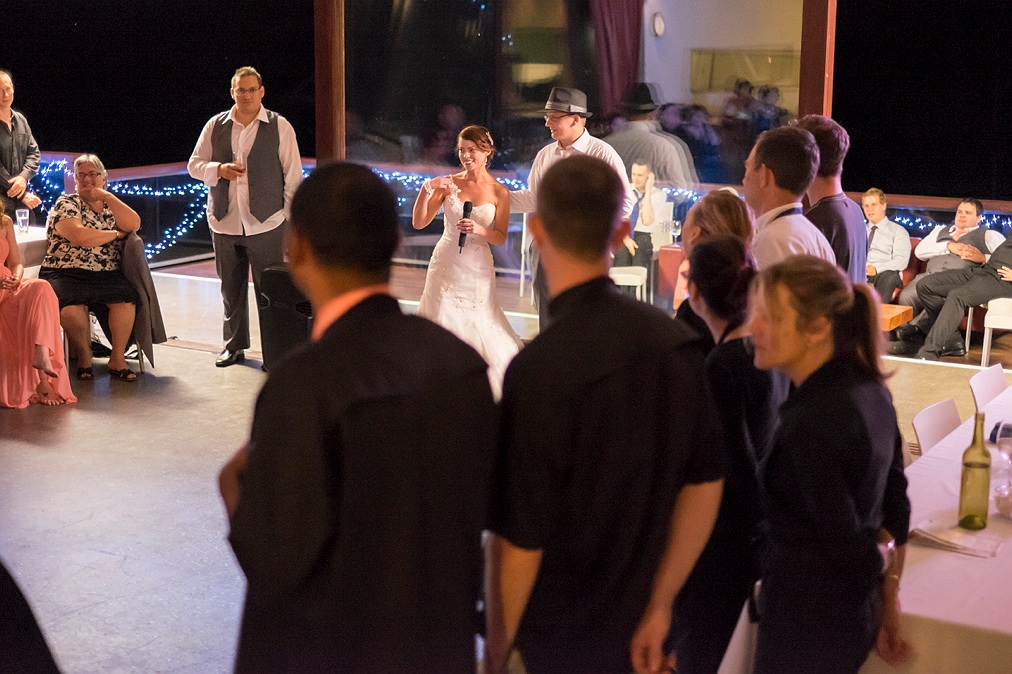 The night ended with an archway formed to the exit.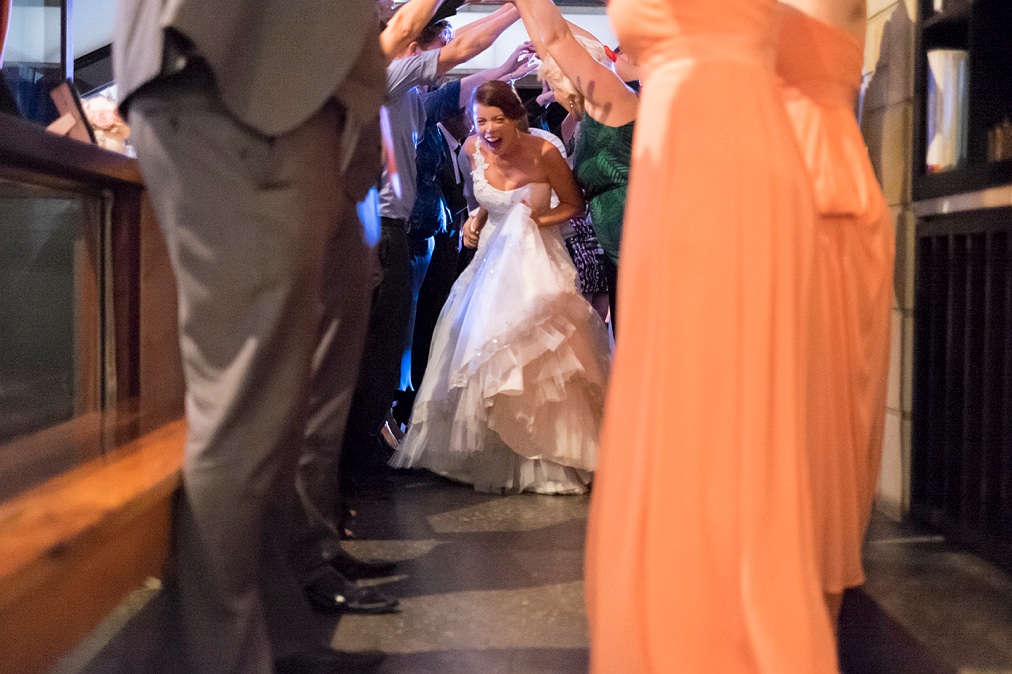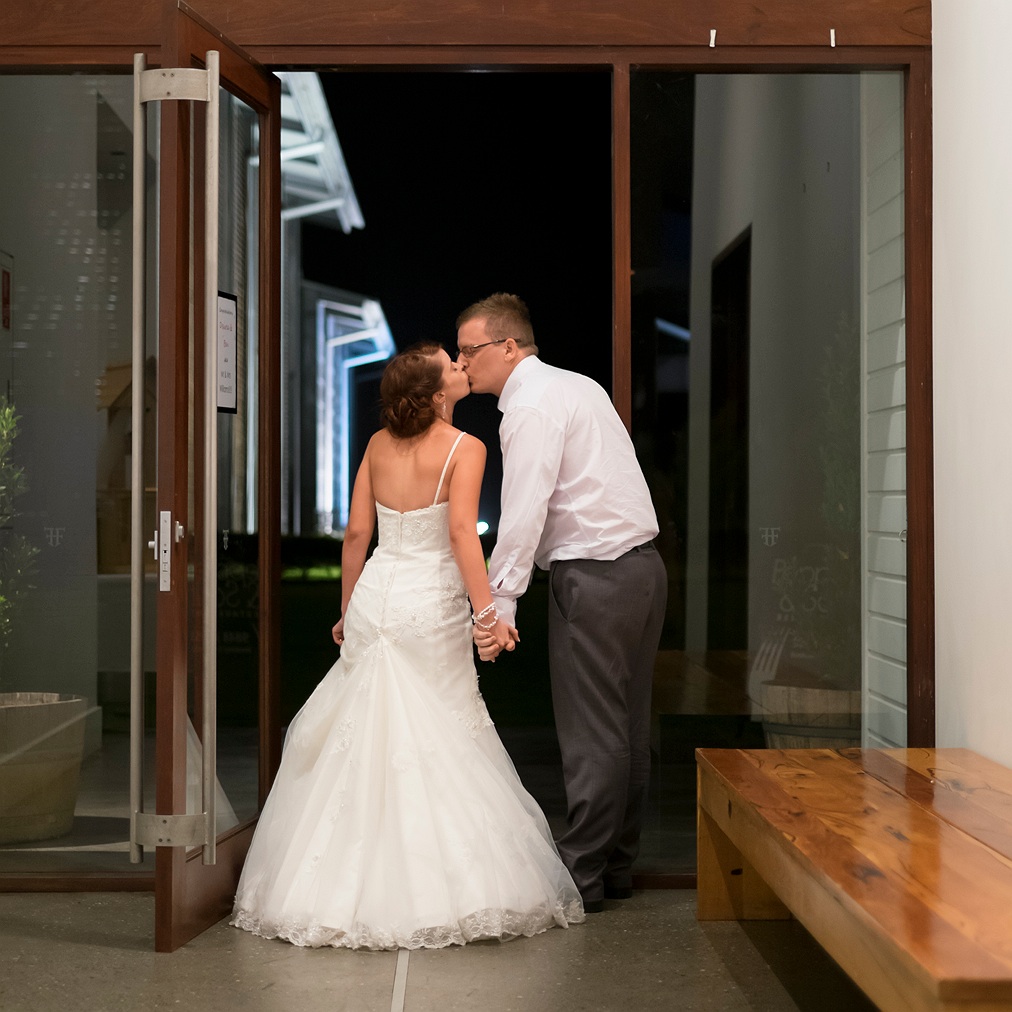 And with that, it was over.
Hugh and I were totally exhausted by the end of this marvellous wedding.
We love to be around such great people, people who appreciate our effort in creating art for them. I look forward to capturing future landmark events for their families.
Before heading home the next day, Hugh and I dropped by the cellar door at Forest Hill, and bought a couple of bottles of wine. Forest Hill Cabernet Sauvignon, I recommend it.
Share this with your friends on Facebook.